Cheap Locksmith Las Vegas
Welcome to the Cheap Locksmith Las Vegas team, a reliable group of technicians combined to get you back to your normal life at a reasonable price. Though there are a lot of self claimed "cheap locksmiths" in the Las Vegas, NV area, we can assure you that we are by far the cheapest one! Some amateur mobile locksmiths like to unlock car doors on the weekends or after work. Other emergency locksmith service providers make an entire career out of overcharge people when they are in distress. As opposed to our competitors, at Cheap Locksmith Las Vegas our goal is to offer you a wide range of automotive, residential and commercial locksmith services, while still remaining as affordable as we can! Give us a call at (702) 602-6060 to find out more!
We Are Open 24 Hours a Day!
When it comes to security issues, there is no such thing as a bad time to call. So if you are locked out of your home, business or car in the middle of the night, you want a Las Vegas locksmith who can come help you out rapidly. The cheap 24 hour locksmiths we hired are out and about in Clark County, Nevada and know the streets of your city like no other. In addition, by installing state of the art tracking systems on each and every one of our locksmith units, we can see on real-time if one of our technicians is near your neighborhood right now. Once you provide the accurate address of the lockout, the cheap Locksmith Las Vegas team will make sure you'll be back on your way in a flash!
The Fastest Locksmith in Las Vegas, NV
Nobody wants to wait an hour for a simple car lockout service.. With the fast and cheap Locksmith Las Vegas on your side, you'll never have to wait too long! Mostly, the average car locksmith will get to your location in about 45 minutes (depending on the traffic that day).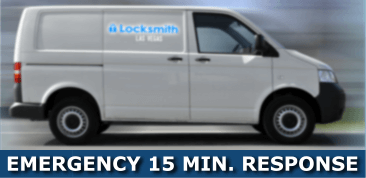 That is certainly not what we refer to as quick response. In case you are located in the Las Vegas, NV metropolitan area, our cheap locksmith can be at your service within 15 minutes of your first call. We became famous due to the fact that we offer reliable locksmith services at almost half the usual rate. So when you're in a hurry, contact us for better, faster assistance. (702) 602-6060.
Auto Locksmith Las Vegas
Locked out of your vehicle? Lucky for you, Cheap Locksmith Las Vegas, NV also has a full-service automotive expert on board! He can pop just about any type of lock and make transponder keys within minutes of his arrival. Plus, we bring more cheap roadside locksmith services to the table like getting your ignition repaired or even replaced completely (only if necessary) and much more.. We are willing to admit that there are some auto locksmiths who can provide you with quality services at fairly affordable rates. But in regards to our pop-a-lock service, no cheap locksmith in Las Vegas stands a chance!
Your Trusted Residential Locksmith
There are more than a few residential locksmith stores in Las Vegas to choose from. Some of them are highly experienced, but sadly, most of them are not. No matter who you end up choosing, we wouldn't recommend to take a risk by calling an unknown locksmith company with cheap marketing tactics. The safety of your family and loved ones is the most important thing, and you don't want some amateur changing your home locks. We've been rekeying door locks for more than a decade, working with residents, businesses and the biggest hotels on the strip. So instead of taking chances, call the trustworthy, but cheap Locksmith Las Vegas for a job well done!